Revered clergyman, David Oyedepo has finally broken silence on the sack of multiple pastors of his church, Living Faith Church Worldwide, popularly known as Winners Chapel.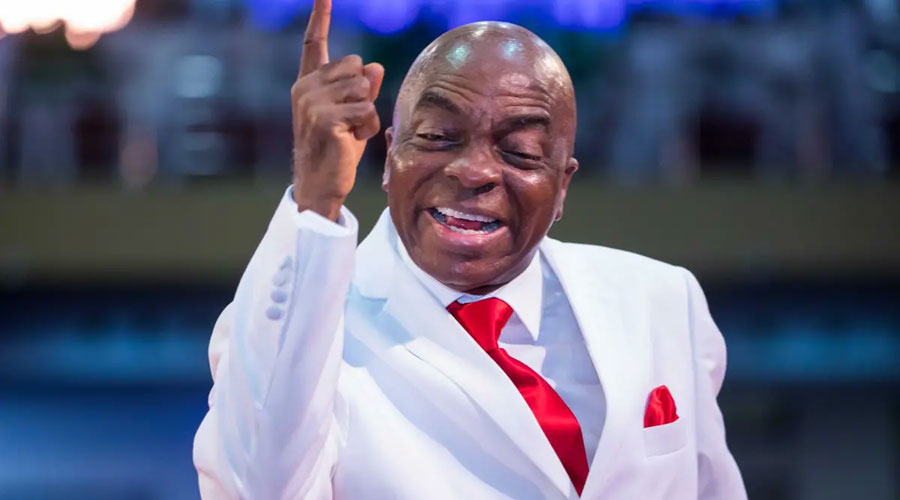 Recall that a man who identified himself as a former pastor of the church claimed he and other pastors were sacked by the church for not generating enough money in their respective branches.
Peter Godwin said in a video that he was employed as a pastor on the 28th of August, 2020, but on July 1, 2021, he and over 40 other pastors were invited and given sack letters.
Reacting to the claim, the founder and lead pastor of Winners chapel, Bishop David Oyedepo stated that the pastors were sacked by the church because they were unfruitful.
According to him, his church has no patience with failure, and since the pastors were unfruitful and blatantly failed they were relived of their duties.
In his words,
"People are confused about our Ministry. I learnt some fellows said, "you know, they are not bringing income, that is why they asked them to go. We asked you to go because you are unfruitful. Unfruitful! Blatant failure. Doing what there? We have no patience with failure here.

"When we employed 7,000 people at a time, social media was dead. We have more employees in this organisation than most of the states. No one is owed a dime salary and we don't borrow, we don't beg. Ask our bank whether we take overdraft.

"We are covenant bound, working in the light of God's word, enjoying an open Heaven. Money? Nonsense. We have never lacked it and yet we have never prayed for it. We are just simply obeying God and He is backing up what He is asking us to do. Awesome God."
Watch video below,
Related Posts