Sadistic' abuser Abdul Elahi targeted 2,000 victims online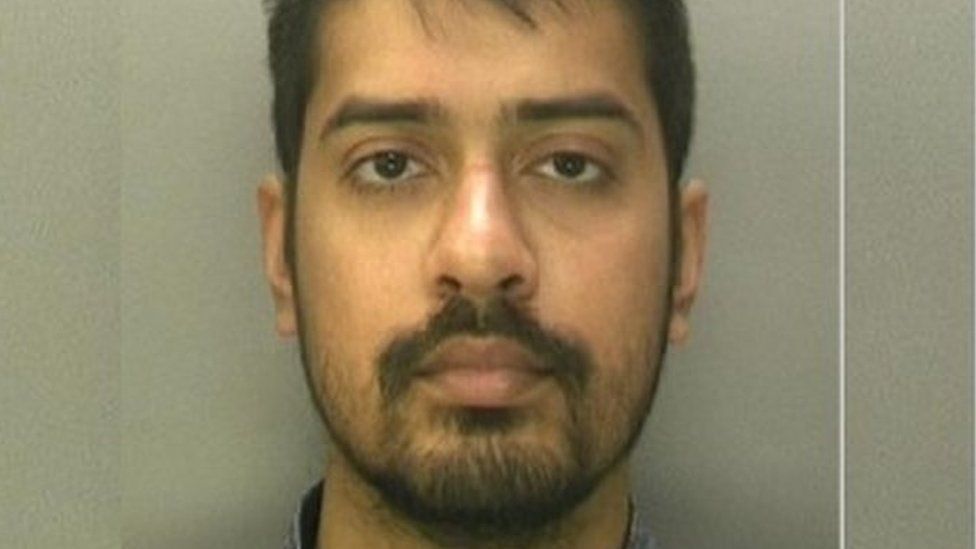 "sadistic" paedophile targeted almost 2,000 victims online, blackmailing them into sending him degrading images of themselves and abusing others.
Abdul Elahi, of Birmingham, also ran encrypted digital "master classes" to train paedophiles to avoid detection, the National Crime Agency (NCA) said.
At Birmingham Crown Court, he admitted 158 offences against 79 victims.
The NCA said it was "some of the most sickening sexual offending" it had seen and that the scale was "industrial".
The investigation team have been horrified by Elahi's sadistic depravity and stunned by the industrial scale of his worldwide offending," Tom Cook, from the NCA, said.
Detectives, who believe there are many more victims, said the 26-year-old would operate by targeting people across the world on so-called sugar daddy websites, promising thousands for posed images.
The victims ages on the charge sheet range from between eight months to adults, the NCA said.
He singled out victims who were in debt or too young to legitimately be on the sites, tricking them into sending naked or partially clothed images of themselves, the NCA said.
When he had received enough material, the agency said he would then threaten to expose the victims while blackmailing them to send more extreme footage and photos.
Simultaneously, he would sell the graphic content in "box sets" through encrypted platforms, making upwards of £25,000 in the process, according to the NCA.
He forced victims to abuse themselves in various ways including self-mutilation, blackmailing women to send him footage of them abusing young children and making girls abuse siblings, the NCA said.
The Revenge Porn Helpline said it had been working with the NCA to remove the online content for more than 18 months.
"We have managed to remove thousands of images but there is more outstanding and this work will continue for many months to come," said Sophie Mortimer, from the charity.
"This content is some of the most extreme that the helpline has ever dealt with.
that the helpline has ever dealt with."
Elahi was arrested in December 2018 following allegations he was blackmailing a 15-year-old girl in the United States. His computers were seized, sparking an investigation into what the NCA said was "some of the most sickening sexual offending" it had examined.
The NCA said victims who could be identified had been safeguarded.
"The extent of the offences is almost unheard of," said CPS prosecutor Sarah Ingram. "This level of depravity is shocking and will impact the victims for their whole lives."
Elahi, of Allcroft Road, is due to be sentenced on 9 September alongside co-accused Kirsty Nicholls, 35, of Bournemead Way, in Northolt, Middlesex, who admitted working with Elahi to make indecent images of a child.
His offences include possessing more than 65,000 indecent images of children as well as some of sexual assault, blackmail and disclosing private, sexual photographs.