A man who has been stealing chickens from the poultry he works was pictured crying at the police station after he was arrested.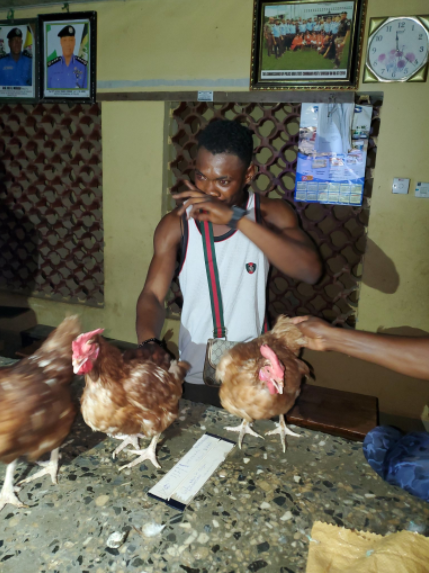 The farm owner, Abiodun Bello said they lost 250 birds within one month without any plausible explanation.
Fortunately, a staff gave them a tip off that he has been seeing the suspect, Bamidele, sneaking into the poultry at night to steal chickens.
Abiodun said they set a trap and eventually caught Bamidele red-handed. Thereafter, he was handed over to the police.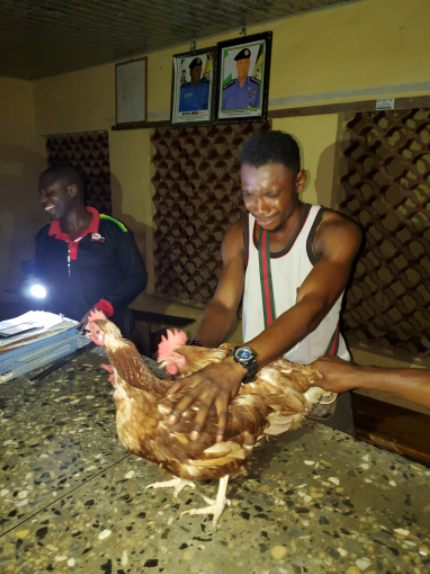 Taking to Twitter, he wrote,
"We lost over 250birds within a month without any disease outbreak. The reports we always received was that there was mortalities and the dead birds have been thrown away.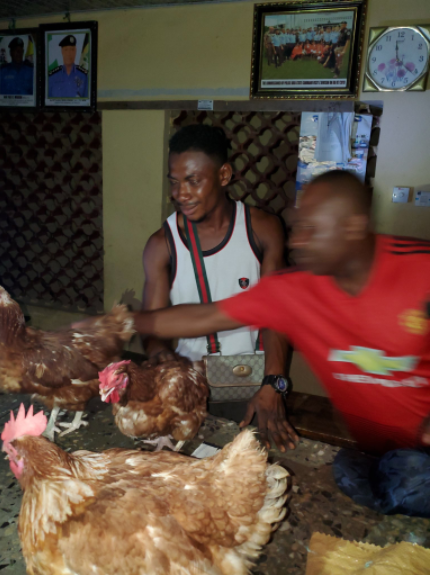 Yesterday Bamidele's coworker hinted us that he noticed Bamidele usually sneak into the pent late-nights. pick some birds put them in a sack and go out of the farm probably to sell them. We caught Bamidele tonight after setting a trap for him.
We have reported the case to the nearest police station… He mustn't go unpunished.
The farm been running a loss for weeks to his own knowledge but he doesn't care if the business folds up. As long as he's making some money by stealing from the business.
Getting honest, hardworking, diligent workers for one's business is becoming a huge task."
See his tweet below,
We lost over 250birds within a month without any disease outbreak. The reports we always received was that there was mortalities and the dead birds have been thrown away.
Yesterday Bamidele's coworker hinted us that he noticed Bamidele usually sneak into the pent late-nights…