A Northern Nigerian media personality, Waspapping has in a recent tweet said his spouse would have to pack out of his house if she wouldn't want his mother to stay with them.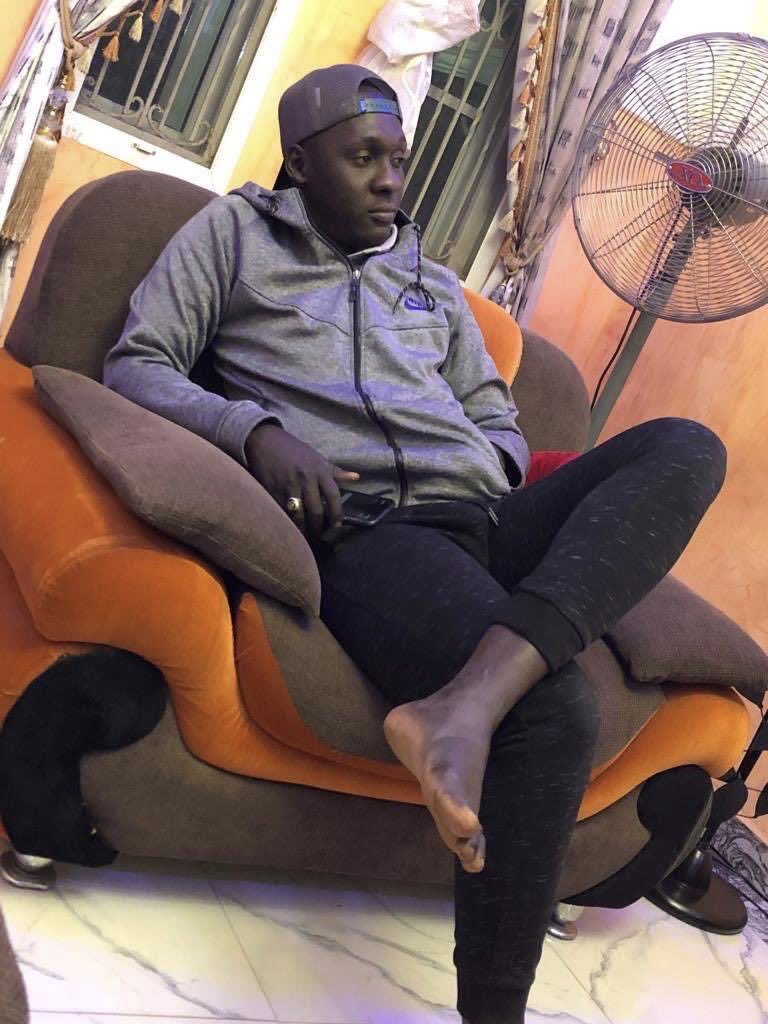 According to him, if his mother wants him to build a flat for her inside his compound, so she can stay with him, then he'll grant her wish but if his spouse is not comfortable with the idea, then he says she can take her things and leave.
He wrote in his tweet,
If my mother wants me to build a flat for her inside my own house so she can stay with me (her son), she'll have a flat inside that compound. If you as my wife can't stand that, you can park your belongings the next day and leave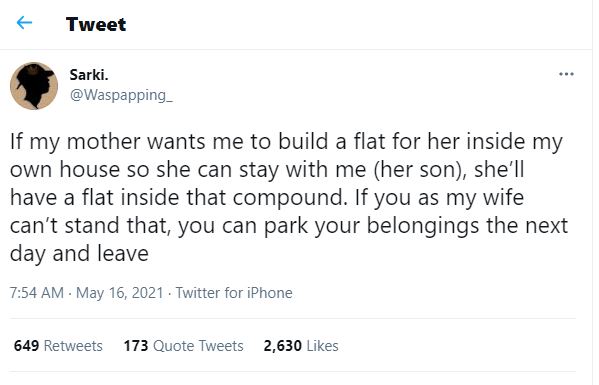 His tweet, of course stirred reactions on the social networking platform with a number of people questioning why his mother would want to live with him in the first place.
One user, Hauwa wrote, As a responsible mother who married someone else's son &she did not move in with us, then I pray that in shaa Allah I never have a reason to move in with my Son. The relationship between me &my kids is so special masha Allah that I wouldn't want to spoil it with in-law issues.
Another user asked that what happens if the tables were turned… And what if your wife's mother wants her daughter to build a flat inside her compound so she can stay with her nko? Tin da uwa itace farko. Pls let's be rational in our thinking in order not to cause confusion in raising a family.