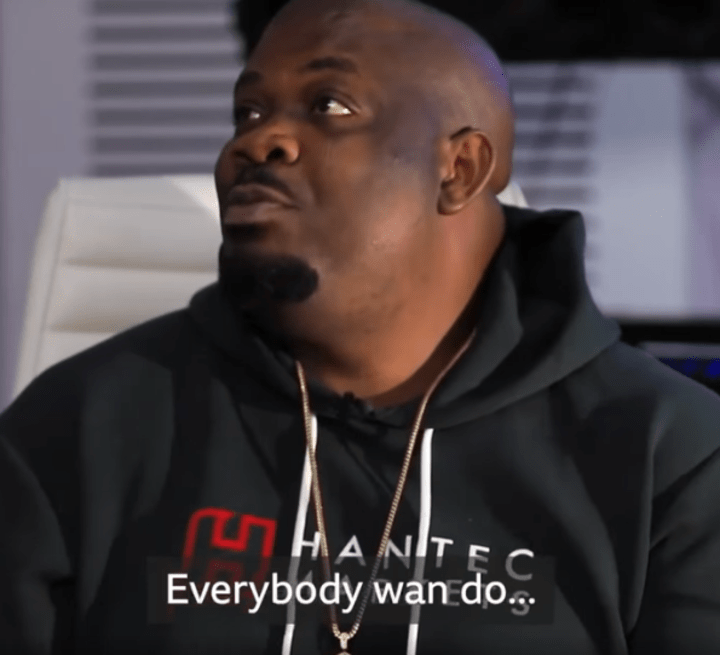 Speaking to BBC Pidgin, Don Jazzy said (and I transpose in English so it's easier for you to read):
I've noticed that it is easier for the guys in music more so than it is for the women. I have a record label so I have male and female artistes. In the past, I had the opportunity to go through a female artiste's phone and read conversations that she had with a bunch of producers. Not only producers, also TV people, different people in the industry – everybody wants to have sex. This one wants to have sex, that one wants to have sex, everybody wants to sleep with them. It's tiring and I feel so sorry for them. That's one aspect.

We need to fix the system in general. We need to train the male child better from when they're little so that when they grow, they don't depart from it. Or if these young women or young ladies start calling everybody out. That's a start. That can start reducing it. If you go and meet a producer and the producer tells you that they want to sleep with you, call him out!
Nawa! So all these stories we hear of the entertainment industry being very predatory on women and everybody just wanting to get sleep with the female celebrities is true. So sad. I agree with Don Jazzy, the system has to change and these producers need to start getting called out.