Nigerian male-crossdresser, Bobrisky has continued to drag his ex-bestie, Tonto Dikeh, following the crash of her relationship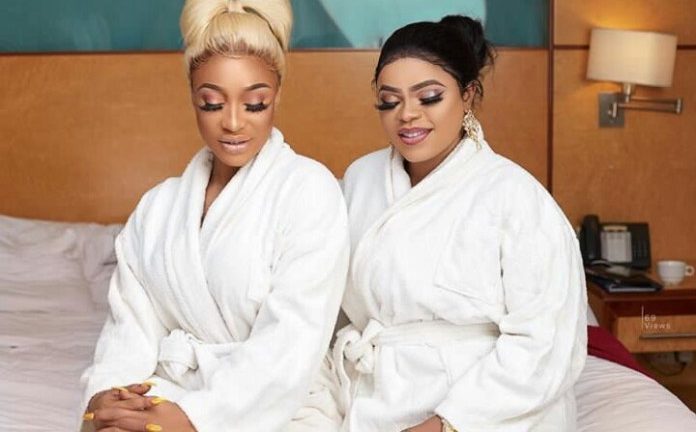 In his latest post, the transvestite claimed that he was told to insult, Rosy Meurer, the wife of Churchill. According to him, he dragged the lady who did nothing to him because he was being loyal to his friend, Tonto.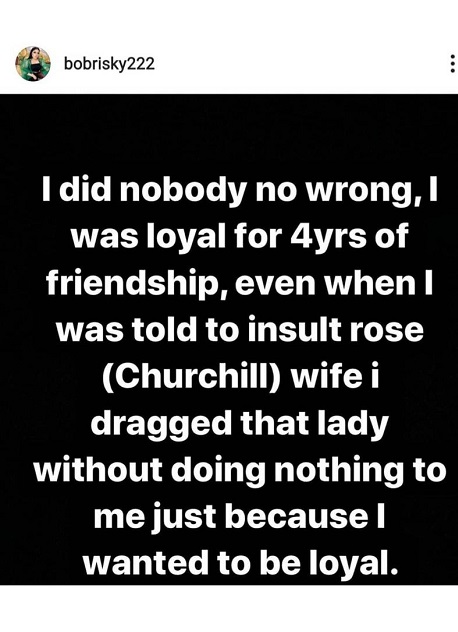 He also revealed that he has a lot of money in "aunty" hand.
In his words;
I did nobody no wrong, I was loyal for 4yrs of friendship, even when I was told to insult rose (Churchill) wife I dragged that lady without doing nothing to me just because I wanted to be loyal.

Only a heartless person will hold ur money (millions of naria )and still fight me without no reason, remember I wasn't begging for d relationship… you were the one that came to me first so don't make it look like i came to you…

All your friends left you in Dubai when you had issue I was the only soul who stood by you for 3 months, I remember it was that year different bloggers where laughing at her and calling her names, I signed out of my Instagram page for her to login so people could believe she wasn't arrested and all I get is I'm a wicked friend. Fools
Watch the videos below: